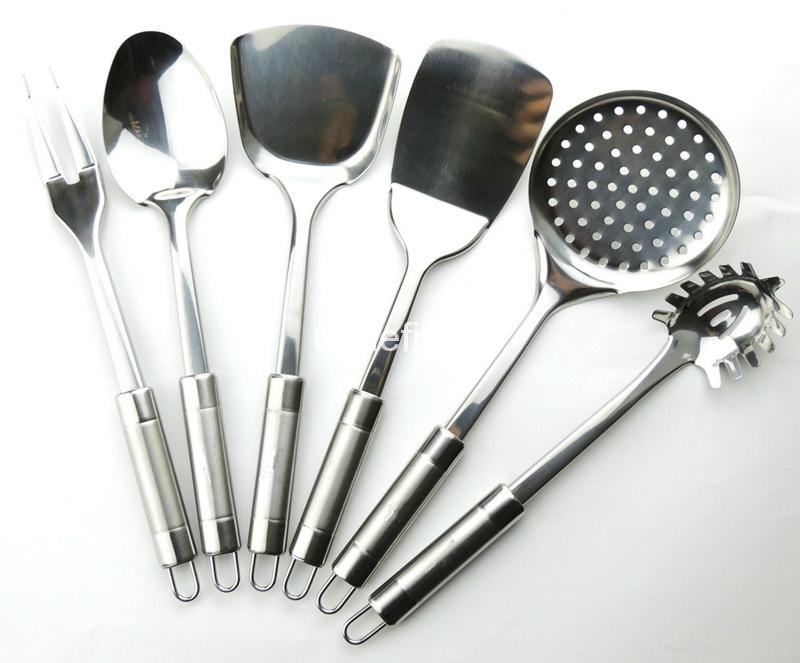 It is usually seen that the Stainless Steel Kitchen products are quite burnished and give quite a traditional essence while using them. Nowadays, the stainless steel kitchen supplies have gained popularity when compared to the other kitchen wares available in the market.
Types of Stainless Steel Products
In the consumer market, there is a diverse variety of stainless steel products available, and they are known to have different features. A person might choose as his needs. For instance, products made of 316 stainless steel are best suited for storing salty products, or 304 stainless steel would be ideal if one is looking for products being corrosion resistant. These products could be ideal for serving the kitchen purpose.
Chef knives and cutleries are usually made up of 440 stainless steel, which is quite well-known for its strength.
Advantages of Using Stainless Steel Kitchen Products
When it comes to considering the durability, the stainless steel kitchen utensils are known to have a long life. The better the quality of the stainless steel, the greater will be its durability. The multi-ply made stainless steel utensils generally have a sturdy surface, which makes them usable for years. These stainless steel utensils can even be passed on to the next generation.
The stainless steel utensils are well-known for absorbing heat quickly and distributing heat evenly. This facilitates the cooking performance, thereby making the stainless steel more preferable among the rest of the options available.
Another aspect that makes the stainless steel kitchen wares more preferable is the fact that these are quite easy to clean. The entire process of cleaning-scrubbing, soaking, and cleaning is quite simple. These utensils can be even washed in the dishwasher as well. As per the stainless steel kitchen products suppliers, these utensils require simple care.
In addition to the above facts, the stainless steel kitchen products are quite safe when it comes to acidic food. There are no risks of leaching when any dish is prepared using ingredients of acidic nature such as tomatoes or lime.
Moreover, the stainless steel utensils are available at quite an affordable price when compared to the diverse range of utensils available in the market.
Disadvantages of Stainless Steel Kitchen Product
Despite of the numerous advantages of using stainless steel kitchen ware, there are certain disadvantages of using these stainless steel products.
These kitchen products are often known to have a low heat distribution unless they are bounded with some conductors as stainless steel is known to have a poor conductivity. The additional conductors facilitate proper heat distribution. In addition to this, these conductors also improve the product's durability as well.
Another common issue with these stainless steel kitchen ware is that the food often sticks at the base of the utensils. Though the stainless steel utensils are a good option when it comes to sauteing, deep frying or boiling. But when it comes to cooking delicate food such as eggs, tofu, or, fish, these utensils might not be the correct choice for these.
One drawback of the stainless steel kitchen products is the fact that they can get discoloured when cooked under high temperatures.